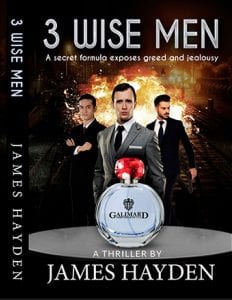 Many thanks to Neil who sent a txt to say that 3 WISE MEN had no title on the paperback spine. I replied that such an oversight might add to the book's mystery in a bookcase.
Of course, having the title on the spine makes sense and the book will be much easier to find among others.
The new cover version will be available very soon on Amazon. Thanks for the feedback, Neil!