Henri Matisse, one of the giants of 20th-Century art, found himself in a discouraging creative slump in 1930. At the age of 60, the painter had been living in Nice, France, for 13 years, after spending years in Paris as an enfant terrible of the city's avant garde art world. Isolated from the buzz of the Paris painting scene, Matisse focused on depicting alluring female models in interior studio setups, using vivid patterns and sparkling colours lit by the Mediterranean light. As he fell into a stylistic repetition, some critics, along with Matisse himself, wondered if the once-radical artist had lost his edge. "I have sat down several times to do some [painting]," he wrote to his daughter, Marguerite, in 1929. "But in front of the canvas, I am at a loss for ideas."
A recent Americans for the Arts study found that 64% of 20,000 artists surveyed said they experienced a decrease in their creative productivity during the pandemic. More than half said their decline was due to stress, anxiety and depression about the state of the world. Matisse's creative painting output fell during the start of a world-wide economic depression, the rise of fascism in Europe and, more immediately, a personal sense that his approach to easel painting was in crisis. [source: BBC]
This creative slump during the pandemic or other stressful times may well explain why I was unable to finish my manuscript between 2020 and late 2021. Of more significance, I have discovered that I am most creative when relaxed, with time to think and ponder.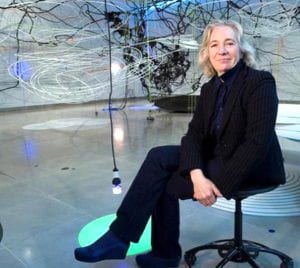 Travel helps too.
The US abstract installation artist Judy Pfaff, who was heavily influenced by Matisse when she started painting in the 1970s, says travel helps many artists like herself to reinvigorate creativity when feeling stuck. "Travel has kept me moving forward," the MacArthur Foundation Award-winner tells BBC Culture.
I like Judy's comment and it resonates with me. I wrote both my novels as a result of travel. Visiting new spaces inspired me and, along with my photography, became foundational for ideas for a novel.